More than 100,000 containers dedicated to exports left Valenciaport's docks in May, a figure that represents an increase of 50% compared to last year, and 12.26% compared to 2019, a year not affected by COVID-19. The increase in activity at Valenciaport is synonymous with the dynamism of Spanish companies producing goods and services and a thermometer of the economic recovery of its area of influence, especially if this activity comes from sales abroad.
TEUs dedicated to exports have grown with respect to 2019 both in the monthly and accumulated (January-May) by 14.34% and in the year-on-year by 11.73%. This is a significant figure for the strength of the export sector at a time characterised by the lack of available empty containers and the increase in freight rates, which is causing costs to rise for companies in the hinterland of the Port of Valencia that sell their products to other countries, especially for small and medium-sized companies.
Once again, export activity in the area of influence of Valenciaport is proving to be the driving force behind industrial production in Spain and demonstrates that the strength of the exporting business fabric is the key sector in the recovery of the economy. Connectivity, efficiency, agility, operability and sustainability are some of the keys that make Valenciaport's facilities a benchmark for Spanish industry and highlight the need to have a strategic port on a global level for the competitiveness of companies in the Valencian Community and Spain.
According to the latest data from the Statistical Bulletin of the Port Authority of Valencia (PAV) corresponding to May, in the first five months of 2021 more than 35.24 million tonnes of goods and 2,343,023 TEUs (standard 20-foot container) have been mobilised. This means an increase of 11.6% and 9.51% over the previous year, but more importantly, when compared to January-May 2019, a year not affected by COVID-19, the growth is 3.2% in freight traffic and 1% in containers.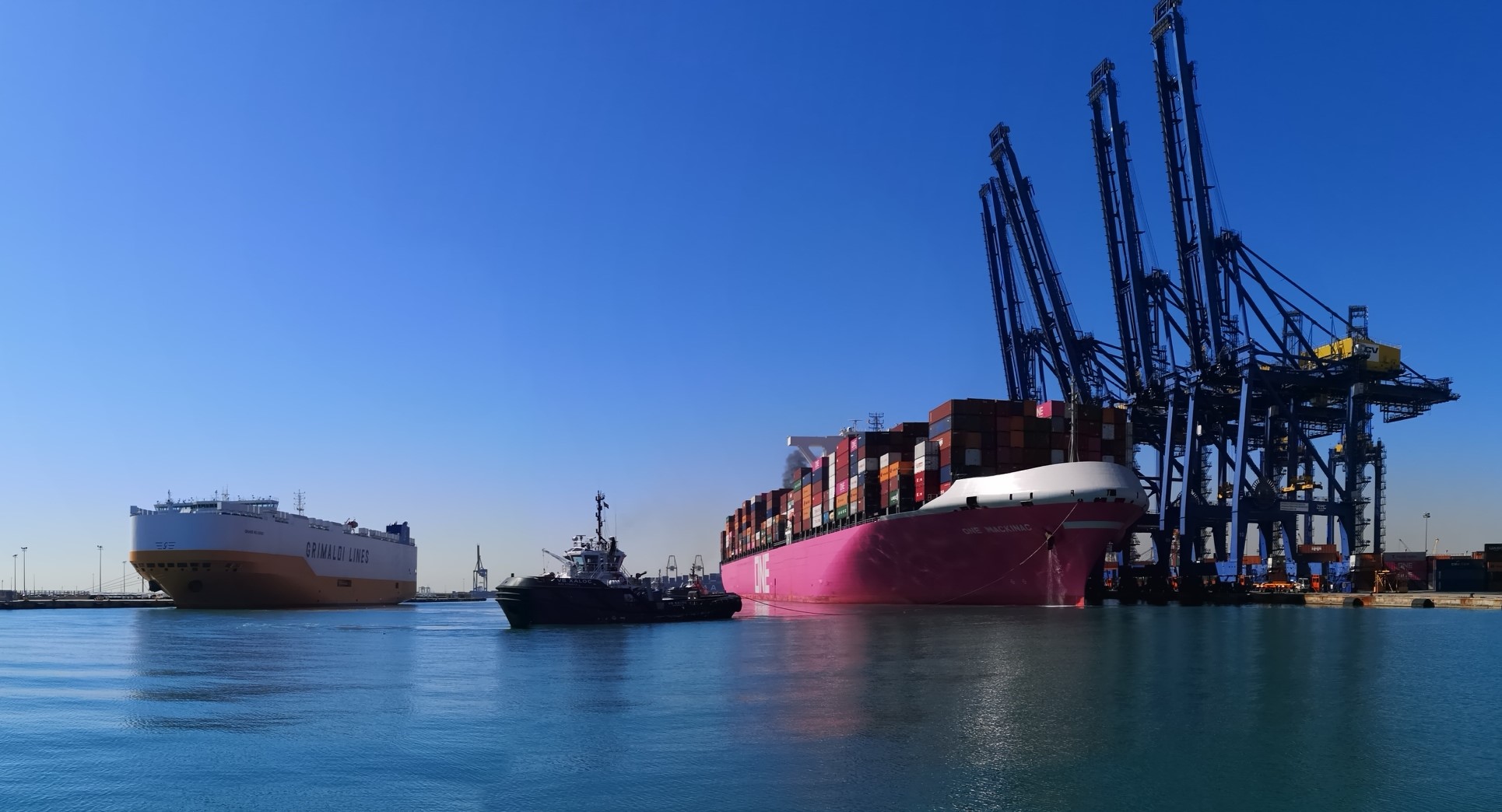 Recovery is a reality and the crisis generated by the pandemic has been left behind in the docks of Valenciaport. A fact that is reinforced by the year-on-year container management. Between June 2020 and May 2021, 5,631,870 containers were handled, of which 1,040,696 were for export. In the same period between June 2018 and May 2019, there were 5,415,717 TEUs, 931,425 of cargo.
From the data for May, it is also clear that other indicators are recovering. Thus, in the first five months of the year, 231,606 vehicles have been processed through the València and Sagunto precincts, 16.24% more than in 2020, but still below 2019 when 312,017 were mobilised. In reference to ro-ro traffic, 5,204,369 tonnes have been handled this year, 17% more than the previous year and 7% less than in 2019.
For the month of May alone, 7,128,415 tonnes of goods were handled this year, 20.44% more than in 2020 and 2.7% less than in the previous year. For its part, 480,019 containers have been loaded and unloaded, which represents 23% more than the previous year and a decrease of 2.2% compared to 2019. Full TEUs in May grew by 27.2%, while empty TEUs grew by 9.44% compared to 2020.
From the Far East to the American continent, via New Zealand
The fact is that the goods, both for export and import, that companies need have their best ally in Valenciaport. In these first five months of the year, full TEU traffic has grown in practically all the areas analysed in the APV Bulletin. Specifically, the Far East has grown by 17%, West Africa by 35.24%, Atlantic South America by 14.72%, India-Pakistan-Bangladesh-Sri Lanka by 40%, Canada-USA North Atlantic by 17.82%, Canada-USA Great Lakes by 17.35%, South and East Africa by 23.8% and New Zealand by 24.11%.
By countries, China remains the main trading partner with 255,893 full containers (+28.2%), followed by the United States with 222,649 (+3.28%), Turkey with 137,729 (+9.72%) and India with 106,405 (+48.66%).
By sector, all the industries recorded in the Bulletin have experienced positive values compared to the first five months of 2020. Construction materials stand out, with 3,331,647 tonnes, which have grown by 42% compared to the previous year and by 21.5% compared to 2019. In this sector, exports of processed construction materials reflect an increase of 45% and 28.84% compared to 2020 and 2019 respectively. The agri-food industry has mobilised 3,651,819 tonnes representing 9.74% more than in 2020 and 14.4% more than in 2019. Vehicles and transport elements have operated 4,734,891 tonnes which is 17% more than last year and 3.4% less than in 2019.
Source: Hellenic Shipping