Today, the industry as a whole is exploring and implementing new technology in all areas of the business. Ports, ships, systems and processes, and ancillary services are all undergoing technological upgrades. Startups are assisting the industry's digitization initiatives in developing tech solutions. Robotics, artificial intelligence, machine learning, the internet of things, blockchain, drones, and augmented reality are all being used to make export and import trade safer, more efficient, and more productive. The shipping industry is going through a technological transformation. This century-old industry, which had been cautious to embrace new technologies until the previous decade, has now embraced all-around modernization with a passion. IT plays a huge part in the modern maritime industry, and its relevance is growing with time. The massive shipping industry that moves the global economy invests substantially in technology and innovation to increase efficiency and delivery, providing us a glimpse into how businesses will work in the future.
Technology has offered a variety of strategies that can assure an improvement in the shipping industry's entire functioning. Megaships, robots replacing people, new and enhanced materials, and alternative fuels are all going to revolutionize the transportation business dramatically. And also with a new generation of seafarers rising through the ranks, a generation raised on computers, mobile phones, social media, and connection, the shipping sector will become increasingly receptive to maritime technology and the changes it brings to seafarer jobs, life at sea, and office operations.
In the maritime industry, another important concern is marine maintenance, which is difficult to perform even after ships have docked. From fuel and oil service to monthly cleanings, there's a lot that goes into maintaining a vessel in good shape. To keep a vessel in good working order, a number of parts and hardware must be maintained or changed. Their use in potentially risky or hazardous settings is very important. The activities become instantaneously safer and more streamlined when human personnel is replaced with robotics.
For human workers, the task is extremely dangerous, as they are regularly exposed to hazardous chemicals, toxic gases, and a significant risk of fire or explosion. Robotics would be a far safer alternative.
In our earlier series, we brought you the major shipwrecks in the History of Maritime, that have acquainted you with the disastrous accidents not merely caused by the carelessness of humans but also by the wrath of nature. However, in this series of new technologies in the maritime industry, we will introduce you to the technologies that allow shipping businesses to optimize fleet management, automate procedures, improve company performance, increase operational efficiencies, and reduce expenses.
Robotics, 3D Printing, and Drones in Maritime Industry
Robots
A healthy balance between robotization and seafarers' efforts is vital to improving the quality and safety of ship operations for the maritime industry's benefit. In recent years, the usage of robots in almost every industry has become increasingly common. Robots are utilized for a variety of tasks, from cleaning and maintenance to semi-autonomous vessels like the Maxlimer are rapidly being deployed to assist all jobs in the shipping industry. Robots can easily carry out tasks such as packing, delivering, inspecting, and combating fires. Because robots operate more efficiently and without taking breaks, the shipping industry is expected to increasingly rely on robots for all functions. These robots will also be able to find and navigate ships, and in the event of an attack, they will be able to destroy a threat. The size of these robots is likewise being improved. Heavy machine-sized robots can take up a lot of space and constitute a stumbling block.
Employers are realizing the importance of robots as a driver of efficiency and a technique of relieving human workers from boring or risky duties in practically every corner of heavy industry, independent of labor shortages or economic austerity.
Robotics is currently being given increasing attention by industries all around the world since it holds the key to a stronger economy and prosperity. This robotization has had an impact on the maritime industry with the development of different new robotic technologies. And with the introduction of this technology, the day is not far away when robots will perform several important jobs both at sea and on the shore.
This expansion is fueled in part by the fast adoption of advanced automation technology in developing countries like China and Brazil, with shipyards playing a significant role in this trend. Brazil's shipyards are rapidly automating to satisfy the demands of the marine and offshore industries, as well as to address their own skills shortages.
3D Printing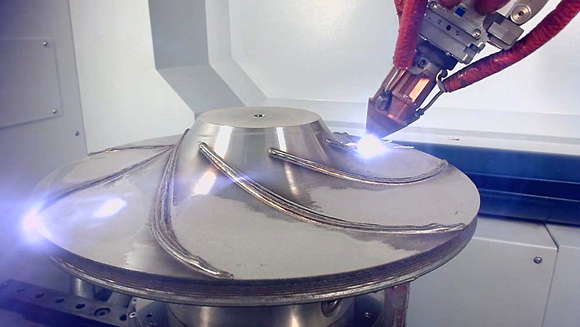 Additive Manufacturing (AM), also known as a 3D printer, is a transformative manufacturing technology that plays an important role in precision manufacturing in the maritime industry. Prototyping is the most common application for 3D printing. Because of its capacity to quickly make a single part, product developers can quickly validate and share ideas at a low cost.. AM is versatile, flexible, customizable, and can suit most sectors of industrial production. Great innovations and development in the maritime industry can be seen through AM technology. As in other fields, the maritime sector is increasing the use of 3D printing technology and renewing itself according to different needs. In addition, the latest technologies, projects, and applications of 3D printer technology in the maritime industry are examined. Implementation of 3D Printing is also being carried out especially to resolve the issue of timely availability of spare parts onboard ships.
Drones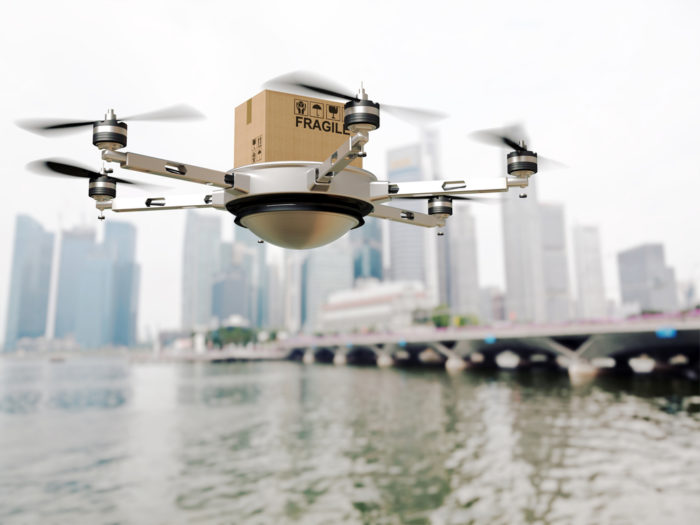 Drones can help create situational awareness through eye-in-the-sky missions for preventing illegal immigration, an inspection of vessel wear and tear, and even in the protection of endangered flora and fauna.
Technology and shipping are no longer strangers, but technology has not replaced manual involvement in shipping. It is important that technology is viewed as a valuable tool for assisting shipping operations and that it will be used as such.
All available technology, if used properly and updated on a regular basis, can ensure a much more competent shipping industry in the near future.
To be continued…