A couple of firsts for the U.S. Navy this week.
For the first time in its 224-year history, the USS Constitution will have its first female Commanding Officer. On Friday, Cmdr. Billie J. Farrell will relieve Cmdr. John Benda, becoming the Constitution's 77th commanding officer and the first woman to serve in the role of captain on the ship.
Farrell previously served as the executive officer aboard the Ticonderoga-class guided-missile cruiser USS Vicksburg (CG 69), is a native of Paducah, Kentucky, and a graduate of the U.S. Naval Academy and the University of Arkansas.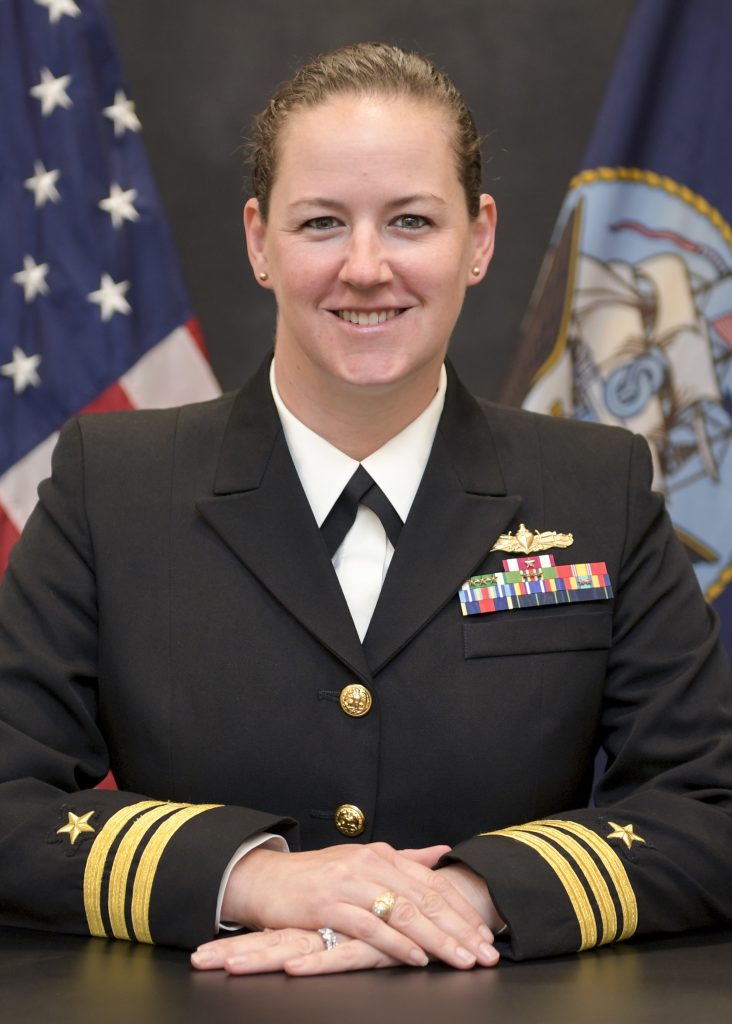 "I am honored to have the privilege to soon command this iconic warship that dates back to the roots of both our nation and our Navy and to have been afforded the amazing opportunity to serve as USS Constitution's first female commanding officer in her 224 years," said Farrell. "I hope to strengthen the legacy of USS Constitution through preservation, promotion, and protection by telling her story and connecting it to the rich heritage of the United States Navy and the warships serving in the fleet today."
The first female commissioned officer to serve aboard USS Constitution was Lt. Cmdr. Claire V. Bloom, who served as an executive officer and led the historic 1997 sail, marking the first time the ship sailed under her own power since 1881. The first female crew member was Rosemarie Lanam, an enlisted Sailor who joined USS Constitution's crew in 1986. Today women comprise more than one-third of the 80-person crew.
USS Constitution earned the nickname Old Ironsides during the war of 1812 when British cannonballs were seen bouncing off the ship's wooden hull. She is the world's oldest commissioned warship afloat and played a crucial role in the Barbary Wars and the War of 1812, actively defending sea lanes from 1797 to 1855.
And speaking of firsts, the Nimitz-class aircraft carrier USS Abraham Lincoln (CVN 72) departed San Diego bay for a regularly-scheduled deployment this week under the command of Capt. Amy Bauernschmidt, marking the first deployment in Navy history in which a woman has commanded one of the service's nuclear-powered aircraft carriers. Capt. Bauernschmidt was promoted to Commanding Officer of USS Abraham Lincoln exactly one year ago, in January 2021.
The Nimitz-class aircraft carrier leads Abraham Lincoln carrier strike group, joined by Carrier Air Wing (CVW) 9, the guided-missile cruiser USS Mobile Bay (CG 53), and the guided-missile destroyers of Destroyer Squadron 21 (DESRON 21) – USS Fitzgerald (DDG 62), USS Gridley (DDG 101), USS Sampson (DDG 102) and USS Spruance (DDG 111).
"These Sailors are incredible professionals who have trained exceptionally hard to ensure they are ready for any operational obligations required of us on deployment," said Capt. Bauernschmidt. "They are absolutely prepared for today's deployment, and I have no doubt they will represent our nation proudly as we defend our national interests."
Source: gCaptain