6 Steps' Procedure to get a bit closer towards your desired future
Seajob.net is the brainchild of Mr. Roni Abraham, CEO/Founder. It began in March 2004 with a potential for success and now is full speed ahead with the recognition of being India's no. 1 shipping job portal.
About our Portal
A free of charge platform for seafarers to find perfect shipping employment opportunities;
Only companies with valid RPSL are made available for seafarers;
100+ RPSL registered companies;
Feature available for seafarers to  directly apply to the desired company from their advert on seajob.net ;
Application form download facility on the advert page of the companies;
We do not have any agents or branches. We assure 100% data security;
A dedicated team allotted to handle queries and doubts of aspirants.
For being a part of seajob.net's family the foremost step is the successful completion of registration. Our website is user-friendly and hence, hustle free. Here are a few extremely easy to follow steps for seafarers in order to register on seajob.net:
Step 1: Visit SeaJob.net 
Following this easiest step, seafarers will be able to see the homepage of the website.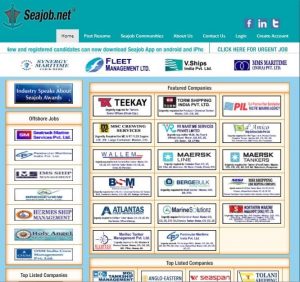 Step 2: Select "Create Account"
Select "Create Account" from the menu bar on the upper right corner of the website which shall lead seafarers to the registration page.
Step 3: Candidate Registration 
The page which immediately flashes after selecting "create account" will give seafarers three options consisting of:
1) Candidate Registration;
2) Company Registration;
3) Institute Registration.
Click on "Candidate Registration"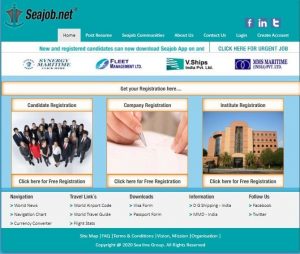 Step 4: Enter Details/ Fill the Registration Form  
The most important step is to fill all the details in the registration form accurately. Until all the details are not mentioned, the website will fail to accept the registration.
Details includes:
Personal and Contact Details
Passport and Visa Details
CDC Details
Certificate Details
Sea Experience Details
Profile and Total Exp. Details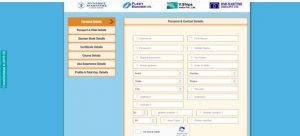 Step 5:  Verification Call 
After the successful registration, seafarers will receive a call from our company in order to verify the details. After the verification, an automated email with new User Id and Password will be forwarded on the registered Email Id.  The forwarded password can be changed by the candidates.
Step 6: Login Page 
After the completion of above-mentioned steps, the seafarers are enabled to handle their account and start applying.
Points to be noted:
All seafarers are requested to update their password at the interval of 30 days, considering security reasons;
Access to registered seafarers to edit/update their CVs
An option available to hide CV from any one or more companies and activate the same, at convenience;
Apply for Urgent vacancies
Shipping Directory available
Free pdf link of SeaAndJob Magazine
In case of any queries, please visit https://www.seajob.net